BusinessWoman Magazine Article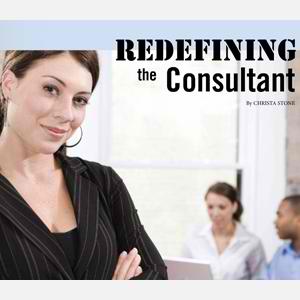 CAMP HILL, PA – BusinessWoman Magazine published an article this month written by Momentum Consultant Christa Stone.  The article, "Redefining the Consultant", takes a look at the negative notions of consulting and explains why these ideas are largely untrue.  The article explains why consulting makes sense in today's economic climate and how consultants can best be utilized to drive success within organizations.
The article can be found online in the digital edition of the December issue found on the BusinessWoman Magazine website on pages 7 and 8.
For more information about Momentum and its services, contact Megan Bowman at 717-214-8000 x21 or via Email at mbowman@m-inc.com.
Momentum, Inc. is an industry-leading Women Business Enterprise Management Consulting firm based in Camp Hill, Pennsylvania, specializing in Management Consulting, Process Improvement, Project Management and Implementation Support.