About Us
Momentum, Inc. is a professional women-owned business consulting firm based in Camp Hill, Pennsylvania. We provide IT and Management Consulting services throughout central Pennsylvania and beyond, moving most recently into the mid-Atlantic region. For nearly two decades, Momentum's team of consultants has worked throughout the region to provide a variety of services in:
Management Consulting
Process Improvement
Project Management
Implementation Support
We've offered our services to commercial and public entities of all shapes and sizes, with clients across a broad range of industries and specialties. For all our customers, we've focused on establishing and maintaining a sound strategic planning process. Our combination of strategy, quality and expertise has brought repeated success throughout our history, leading to Momentum becoming a respected leader in the business consulting industry.
Our History
After working at a large software development firm, Momentum's founders, Lori Daniels, Karen Sarabok and Steve Clay, came together based on a shared a belief that a small organization could provide quality consulting services to clients of all sizes. It was on this belief that Momentum, Inc. was founded in July 1998. Together, their skills and talents formed the basis of Momentum and its success.
Our Team
Momentum's founders possess a unique combination of creativity, innovation and leadership skills, all of which contribute to Momentum's reputation and profitability. They don't just take a back-seat, either — each of the founding members has taken an active leadership role in the company, seeking clients, vetting consultants and developing partnership opportunities. They also played active roles as consultants within the company, leading the staff by example and contributing even further to the success of the company.
Momentum's founding members are now complemented by a complete team of experienced staff members — since its establishment in 1998, Momentum has grown from a business made up of three people to a full staff of more than 60 consultants and staff. Momentum's current team includes exceptional individuals with experience in business analysis, project management, change management and training, among many other skills. Our staff members also have extensive certifications and qualifications that set us apart from the competition — the Momentum team is comprised of consultants with many specialized competencies and certifications including Certified Business Analysis Professional™ (CBAP®), Project Management Professional (PMP®), and ITIL® v3 Foundation.
Scott Reilly, Executive Director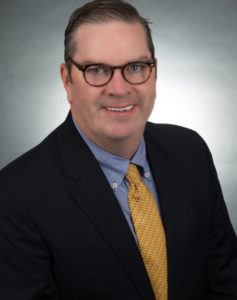 The three owners appointed Scott Reilly as Executive Director to oversee day-to-day operations in 2013, as they continue to serve as the Board of Directors.  With more than 20 years of experience in sales, technology, and executive recruiting, Scott now ensures the company's mission and financial objectives are successfully achieved along with the strategic direction and approach of the organization's core service areas. Since joining the Momentum team, Scott has been responsible for consistent growth within the organization year after year.
Our Achievements
With successful experience and a qualified team, Momentum has received various awards for its efforts. Most recently, Momentum was listed #45 on the Central Penn Business Journal (CPBJ) 2017 list of Top 50 Fastest Growing Companies, #2 Best Management Consulting Firm – CPBJ 2017 Reader Rankings, and #75 on the 2016 Best Places to Work in PA list. We have also had three previous Women of Influence award winners (Lori Daniels, Karen Sarabok and Jennifer Oswald) and were included on the Inc. 5000 list of Fastest Growing Companies in America for four years.
Momentum's greatest achievement, however, is its growth. Momentum has been able to sustain consistent growth for almost two decades, something very few small businesses can achieve, especially in the face of national economic difficulty. In fact, according to the U.S. Small Business Administration Office of Advocacy, about two-thirds of small businesses survive two years, half of all businesses will survive five years, and one-third will survive ten. The fact that Momentum has substantially exceeded this mark demonstrates a level of leadership and quality that is unique to the industry and speaks volumes about the results that we bring to our clients.
Choose Momentum
When you choose Momentum, you choose a small, women-owned consulting firm that will stay with you every step of the way. From our meticulous assessments and strategic planning processes to our quality training and implementation services, Momentum's Management Consulting services are designed for your success.
Contact Momentum today to learn more about our services and how we can help your business achieve more.