Make it Happen for International Women's Day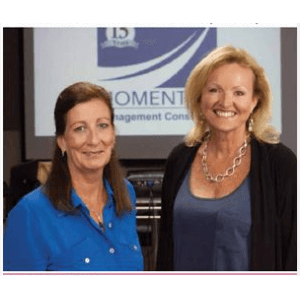 International Women's Day 2015 is on Sunday, March 8th. Multiple organizations, groups, and charities hold events in support of the day to raise awareness for equality. This year's theme for Women's Day is "Make It Happen."
As a small, woman-owned company, it is an important day for Momentum, Inc. Momentum supports businesses and organizations that help women's causes, such as Dress For Success of South Central PA, in order to help other women succeed. The mission of Dress for Success is to help disadvantaged women achieve economic independence through providing professional attire, a support network and career development tools.
The first Women's Day was established in 1911 and is held once a year to mark the political, economic, and social achievements of women around the world.
Momentum supports various charities that make a difference, like Dress For Success, through its "Sharing Our Success" campaign. The company started the campaign in 2008 as a way to give back to the local community.  Among the list of chosen 2015 charities is PinnacleHealth Bailey House, Briana's Hope, Dress For Success South Central PA, Domestic Violence Services of Cumberland and Perry Counties and more.
For more information or to donate to the cause, visit www.internationalwomensday.com.
For more information about Momentum and its services, visit www.m-inc.com.
Momentum, Inc. is a women-owned Management Consulting firm based in Camp Hill, Pennsylvania, that specializes in Management Consulting, Process Improvement, Project Management and Implementation Support.