Momentum to Host Lunch and Learn at TechQuest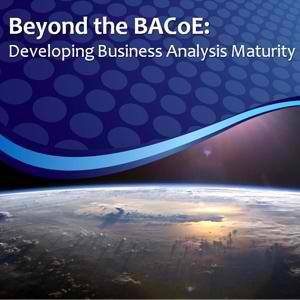 Momentum is hosting a Lunch and Learn titled, "Beyond the BACoE: Developing Business Analysis Maturity" at TechQuest Headquarters on September 20th from 11am to 1pm.
The Lunch and Learn is the 2nd in a series of three the company is hosting at TechQuest.  The first one was "Making ITIL Easy" in May and the last one will be on Organizational Change Management.
For more information or to register, visit the TechQuest PA website.
For more information about Momentum and its services, contact Megan Bowman at 717-214-8000 x21 or via Email at mbowman@m-inc.com.
Momentum, Inc. is a women-owned Management Consulting firm based in Camp Hill, Pennsylvania, that specializes in Management Consulting, Process Improvement, Project Management and Implementation Support.