Momentum, Inc. Announces New Executive Director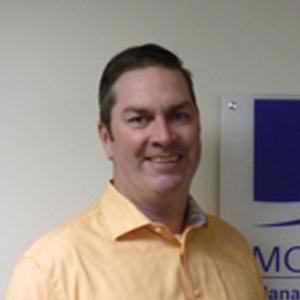 As part of the company's plan to continue to its growth and commitment to service delivery, Momentum, Inc. is pleased to announce that Scott Reilly has joined the team as Executive Director. He comes to Momentum from Affion, a strategic consulting and advisory services firm, where he has served as President and CEO responsible for the strategic direction and approach of each of the firm's key service areas since its inception.
"We are very excited about the leadership and creativity Scott will be able to bring to Momentum," stated Lori Daniels on behalf of herself and the other Momentum owners, Karen Sarabok and Steve Clay.
Before joining Affion, Scott served as Vice President of Arcus Public. He has more than 20 years experience in Sales, Executive Recruiting and Technology.
Throughout his tenure in the public sector, Scott has been responsible for leading the engagement process and successfully placing more than 100 professionals in key roles. He's worked in the trenches performing the searches, as well as in leadership roles guiding his team and building relationships with clients while at the helm.
"I am thrilled about joining the Momentum team," stated Mr. Reilly.  "To be part of the growth and opportunities this organization offers to clients and to the community is truly exciting."
Scott has been a speaker/presenter on various topics nationally, working with leading government officials to help identify opportunities for technology research and share best practices, as well as executive search forums. He was named a founding Honorary Alumni to the Harrisburg University of Science and Technology first graduating class and currently serves as the chairman of the Derry Township Municipal Authority.  Scott was also recognized in 2007 by the Central Penn Business Journal as one of the region's Top 40 Under 40.