Momentum, Inc. attends AAMVA Conference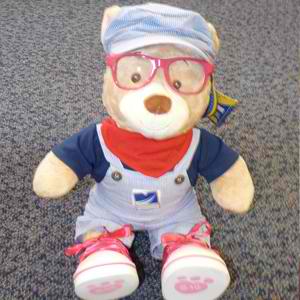 ---
Momentum, Inc. will be an exhibitor at the 2015 American Association of Motor Vehicle Administrators (AAMVA) Conference  at the Hershey Lodge in Hershey, PA on July 13th and 14th. In addition, Momentum will participate in the AAMVA Bears on Parade Charity Event, which will be held on July 14th.
THe AAMVA Conference is a networking opportunity where attendees can build relationships with both jurisdiction and industry leaders. The event provides and opportunity to discuss relevant motor vehicle, law enforcement, and driver license related issues. Momentum will be attending the conference sessions, the Pennsylvania State Reception and Parade, which will include a Best Dressed Bear Competition.
Momentum has particular interest in the Region I conference since the company has several contracts within the transportation industry in the region. Visit Booth #7 at the AAMVA Conference Monday or Tuesday to speak to Momentum representatives.
For more information about the AAMVA Conference or the Bears on Parade Charity Event, visit www.aamva.org.
For more information about Momentum and its services, visit www.m-inc.com.
Momentum, Inc. is an industry-leading Women Business Enterprise Management Consulting firm based in Camp Hill, Pennsylvania, specializing in Management Consulting, Process Improvement, Project Management and Implementation Support.