Momentum, Inc. Celebrates 15 Years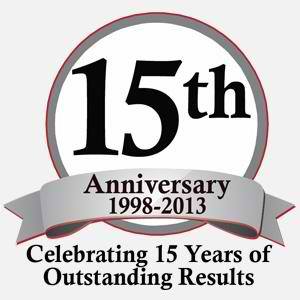 The New Year marks a milestone for Momentum, Inc. as the company celebrates its 15 year anniversary in July.
Lori Daniels, Karen Sarabok, and Steve Clay created Momentum, Inc. on July 7, 1998.  Following employment at a large software development organization, the three shared a belief that a small organization could provide a higher level of consulting services to clients.  Since its inception, Momentum has become a leading Women Business Enterprise providing Management Consulting services throughout central Pennsylvania and beyond, moving most recently into the mid-Atlantic region.
Despite its humble beginnings with three consultants and one client, Momentum has grown to employ 36 employees and 17 subcontractors engaged at numerous Federal, State, and commercial clients.
The company has much to celebrate as it reaches this milestone.  Momentum continues to expand into new markets and regions and has increased its charitable initiatives as well announcing this month that the company successfully raised and/or donated $18,000 last year for local charities.
Momentum will be marking the occasion with a celebration in July.
Momentum, Inc. is an industry-leading Women Business Enterprise Management Consulting firm based in Camp Hill, Pennsylvania, specializing in Management Consulting, Process Improvement, Project Management and Implementation Support.