Momentum, Inc. is Finalist for Stevie® Award for Women in Business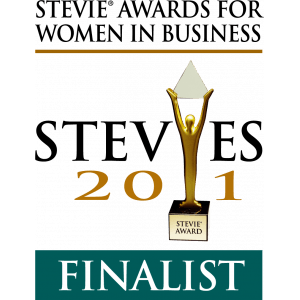 Momentum, Inc. announced today that they were named a finalist for the Stevie Awards for Women in Business in the Women Helping Women category.
The Stevie Awards for Women in Business honor women executives, entrepreneurs, and the companies they run – worldwide.  The Stevie Awards have been hailed as the world's premier business awards.
Nicknamed the Stevies for the Greek word "crowned," winners will be announced during a gala event at the Marriott Marquis Hotel in New York on Friday, November 11.  Nominated women executives and entrepreneurs from the U.S.A and several other countries are expected to attend.   The presentations will be broadcast live on radio in the U.S.A. by the Business TalkRadio Network.
More than 1,300 entries – a record for the competition – were submitted this year for consideration in 75 categories, including Best Executive, Best Entrepreneur, Women Helping Women, and Communications Campaign of the Year.
Momentum was nominated for the Women Helping Women Award for their outstanding work with organizations such as Dress For Success Southcentral PA (DFS) and the Girl Scouts of America.    Each year, Momentum supports DFS, whose mission is to assist disadvantaged women by promoting economic independence and providing professional clothing, a support network, and career development tools to help them join or rejoin the workforce.  Momentum employees also worked with a local Girl Scout Troop earlier this year to help the girls earn the Business Wise badge by teaching them about entrepreneurship, sales, and marketing.  "Momentum firmly believes in the missions of such organizations," stated Lori Daniels, Momentum Principal, "and we applaud the efforts of everyone nominated in this category."
Finalists were chosen by business professionals worldwide during preliminary judging.
Members of the six final judging committees will select Stevie Award winners from among the Finalists during final judging.
"Women entrepreneurs and executives continue to innovate, excel, and impress," said Michael Gallagher, president of the Stevie Awards.  "Regardless of general economic conditions, the achievements of women-owned and –run organizations around the world remain high, and are reflected in this year's impressive body of Finalists."
"We are extremely pleased with this nomination," continued Daniels. "As an entrepreneur, a business owner, and a woman, I feel very strongly about helping other women succeed and feel that the organizations we support are doing just that."
Details about the Stevie Awards for Women in Business and the list of Finalists in all categories are available at www.stevieawards.com/women.
About Momentum
Momentum, Inc. is a women-owned Management Consulting firm based in Camp Hill, Pennsylvania, specializing in Management Consulting, Process Improvement, Project Management and Implementation Support.
About The Stevie Awards
Stevie Awards are conferred in four programs: The American Business Awards, The International Business Awards, the Stevie Awards for Women in Business, and the Stevie Awards for Sales & Customer Service.  Honoring organizations of all types and sizes and the people behind them, the Stevies recognize outstanding performances in the workplace worldwide.  Learn more about the Stevie Awards at www.stevieawards.com.
Sponsors and supporters of the 8th annual Stevie Awards for Women in Business (as of October 12) include the Business TalkRadio Network, Coloredge, KeyBank | Key4Women, Melilea International Group of Companies, SDL, and Smart Reader Worldwide,
For more information about Momentum and its services, contact Megan Bowman at 717-214-8000 x21 or via Email at mbowman@m-inc.com.