Momentum, Inc. Named One of the Top 50 Fastest Growing Companies in Central PA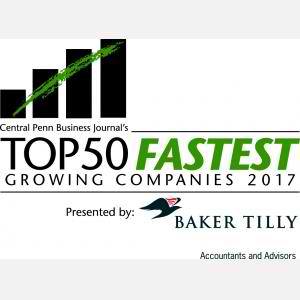 Momentum, Inc. is proud to announce that they have been named one of the Top 50 Fastest Growing Companies in Central Pennsylvania. The rankings of companies will be announced at an Awards Breakfast in September, held by the Central Penn Business Journal.
The Top 50 Fastest Growing Companies program identifies companies that have made substantial contributions that help to strengthen the local economy. The ranking formula recognizes both small and large companies according to their revenue growth over a three year period.
Momentum has expanded its footprint and employee size throughout Pennsylvania and Maryland. Nearly twenty years later, Momentum has grown to nearly 70 employees providing numerous top notch services. For more information about Momentum, Inc. and its services, visit www.m-inc.com.
Momentum, Inc. is an industry-leading Women Business Enterprise Management Consulting firm based in Camp Hill, Pennsylvania, specializing in Management Consulting, Process Improvement, Project Management and Implementation Support.