Momentum, Inc. Sponsors 2015 CAIU Champions for Children Golf Tournament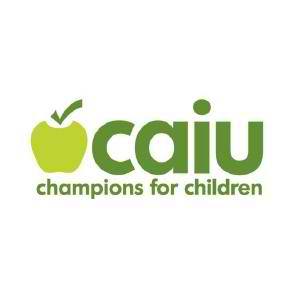 Momentum, Inc. will be attending the 2015 Capital Area Intermediate Unit's (CAIU) Champions for Children Golf Tournament as a hole sponsor. The 19th annual Champions for Children Golf Tournament will be held on Tuesday, July 28th at the Cumberland Golf Course in Carlisle, PA. Registration begins at 11a.m. with a shotgun start at noon.
As a hole sponsor, Momentum is allotted a four person team which will be made up of its employees and Executive Director. The Champions for Children Golf Tournament is a major fundraiser for CAIU as it raises an average of $10,000 each year. Businessess and organizations nationwide show support for the Champions for Children campaign in order to meet the needs of all children.
The Champions for Children campaign benefits all children with special needs in the Cumberland, Perry, Dauphin, and Northern York Counties. The program addresses the needs of special education students in the capital area by developing programs and responding to the needs of each individual with funded resources in order for them to grow and develop in the community.
The money donated to the event will help benefit each child through various forums. The campaign has purchased equipment in the past including but not limited to wheelchairs, computers, glasses, hearing aids, etc. as well as clothing items such as hats, gloves, coats, etc. In addition, the CAIU campaign has also provided money for workshops, student forums, and conferences for parents among other things.
To learn more about the CAIU and the Champions for Children Golf Tournament, visit www.caiu.org.
For more information about Momentum and its services, visit www.m-inc.com.
Momentum, Inc. is an industry-leading Women Business Enterprise Management Consulting firm based in Camp Hill, Pennsylvania, specializing in Management Consulting, Process Improvement, Project Management and Implementation Support.