Momentum, Inc. and Susan Graham Consulting Host Cupcake Challenge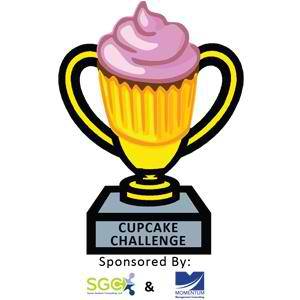 Momentum, Inc. and Susan Graham Consulting, LLC hosted a Cupcake Challenge to benefit  Ronald McDonald House® of Central PA on Saturday, May 5, 2012. The Cupcake Challenge was a friendly competition among the companies' clients to raise money to benefit the families of the Ronald McDonald House in Hershey. The Ronald McDonald House provides a home-away-from-home for the families of sick children who are receiving critical care at Penn State Hershey Children's Hospital.
Cupcakes were judged with prizes awarded for Best Taste, Best Presentation, and Most Original. Cupcakes were sold for $1.00 each with all proceeds benefiting the charity.  The extra cupcakes were given to residents of the Ronald McDonald House.
Challengers included teams from Deloitte, General Dynamics IT, Target Systems, Acclaim, JPL, Momentum and Susan Graham Consulting.  A special judge was on hand from the Lemon Tree Bakery as well.
The participants agreed that it was a fun and delicious way to raise money for such a worthy cause.
For more information about Momentum and its services, contact Megan Bowman at 717-214-8000 x21 or via Email at mbowman@m-inc.com.