Momentum, Inc. VP to Judge 2011 Green Business Challenge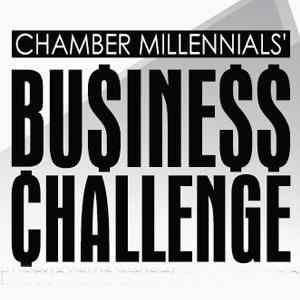 Momentum, Inc. Vice President Brian Keefer will be among the panel of judges at the Chamber Millennials' 2011 Green Business Challenge at the Harrisburg Regional Chamber Business Expo, which is being held at the Farm Show Complex on Thursday, November 17, 2011.
The Green Business Challenge is a competition for area high school students where teams of 3 to 5 students play out the scenario that they are a group of local venture capitalists looking to create a new, environmentally friendly business in central Pennsylvania.  Teams develop and pitch business plans that would establish a brand new entity or build on an existing company.  The business plans will be compared with each other to determine which company could possibly generate the largest and quickest return on investment and create the most new jobs in the region.
Mr. Keefer will be included in the final round of judging at the Business Expo, which will occur from 9:30 am to 11:00 am on November 17.  Winners of the Green Business challenge will receive scholarship prizes.  Judging will be based on the ingenuity shown in the selection of a business and target market, thoroughness of the plan, accuracy of the research, overall proposal pitch, and responses to the judges' questions.
Momentum is also a sponsor of the event due to their strong belief in the power of young entrepreneurs and in any effort to create new jobs in the area.  The company also supports green initiatives, which is evident with their most recent service offering launched recently which deals with electronics recycling management systems.
For more information about Momentum and its services, contact Megan Bowman at 717-214-8000 x21 or via Email at mbowman@m-inc.com.
Momentum, Inc. is an industry-leading Women Business Enterprise Management Consulting firm based in Camp Hill, Pennsylvania, specializing in Management Consulting, Process Improvement, Project Management and Implementation Support.