Momentum Receives Victim Advocacy Award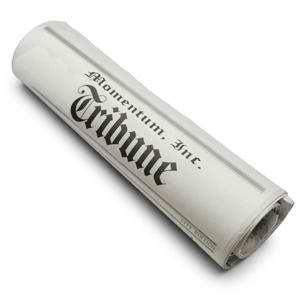 Momentum is honored to have received the Victim Advocacy Award presented by the Victim Service Agencies of Cumberland County.
Steve Clay, Momentum Principal, was on hand to accept the award, which was presented at the 12th Annual Crime Victims' Rights Rally in Carlisle on Thursday, April 25, 2013.
Momentum was recognized along with area police departments and Cumberland County District Attorney employees for their "outstanding contributions to crime victims in Cumberland County".
The award was presented by Ann Shields who is the Executive Director for Domestic Violence Services of Cumberland and Perry Counties.  According to Ann, "Momentum, Inc. has been instrumental in ensuring the safety of clients at our domestic violence shelter."  Momentum's contributions include paying for a new security system and supporting events such as the upcoming "Walk a Mile in Her Shoes" event at the Memorial Day Parade in Camp Hill.
Momentum works with different organizations such as Domestic Violence Services as part of their "Sharing Our Success" program started 5 years ago.  Other charities include the PinnacleHealth Bailey House "Home Away From Home", the Fight Against Pediatric Cancer, and Dress For Success of Southcentral PA.