Momentum Sponsors 7th Annual Round of a Lifetime Golf Classic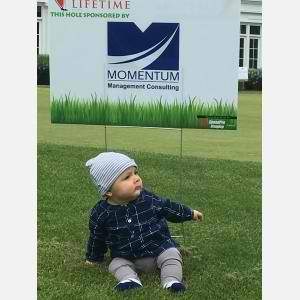 Momentum, Inc. was a proud sponsor of the 7th Annual Round of a Lifetime Golf Classic held at the Deerfield Golf Club in Newark, DE. This year's event was held on May 20th and offered prizes, food, wine/cheese tastings and spa treatments. The Round of a Lifetime mission is to create lasting memories for those who suffer or have suffered from congenital heart disease by offering the opportunity to play a round of golf at a world-class course.
The Round of a Lifetime Foundation was created in 2010 in memory of Andrew Maciey, the brother of a Momentum employee, who passed away from Familial Dilated Cardiomyopathy at the age of 24.  Friends and family of Maciey wanted to preserve his memory through the game of golf, that he loved. The Foundation hosts an assortment of dinners, fundraisers and golf outings as part of their cause throughout each year.
Momentum raises money and awareness for local charities as part of their "Sharing Our Success" campaign.  The company started the campaign in 2008 as a way to give back to the local community.
For more information about Round of a Lifetime, visit www.roundofalifetime.com.  For more information about Momentum and its services visit www.m-inc.com.
Momentum, Inc. is a women-owned Management Consulting firm based in Camp Hill, Pennsylvania, that specializes in Management Consulting, Process Improvement, Project Management and Implementation Support.