State Government – Pennsylvania
Pennsylvania Source Test Information Management System
Pennsylvania Department of Environmental Protection
The Pennsylvania Source Test Information Management System (PSIMS) project encompassed the design, development, and deployment of a business process solution that utilized both web and ECM technology at DEP to provide efficiencies to the source testing processes for Division of Source Testing and Monitoring.  The application has two primary components: an intranet-based document management and workflow application used by Source Testing/Monitoring personnel, and an internet-based application that is hosted on the DEP GreenPort Portal and used by the outside community – facilities (such as factories and manufacturing plants), emissions testers, private consultants, laboratories – primarily to enter test plans (called protocols) and test results/reports.
As a subcontractor to Miria Systems, Momentum, Inc. performed a detailed review of the current processes involved in the creation/submission of Source Test Protocol and Source Test Report documents submitted by regulated companies or other entities and the review of these documents by the Bureau staff.  Momentum reviewed existing "As-Is" process documentation, validated and updated and a Business Process Analysis/Cost Analysis was developed to evaluate the imaging of process documents. Momentum then performed a Solution Requirements Analysis and delivered a Solution Requirements Document. Using this document, the team developed a Solution Design Plan, System Prototype, Transition Plan, Test Plan, and Training Plan. The analysis and design was focused on creating a detailed design to achieve the following business objectives:
Automated workflow to facilitate processing, enforce standard practices, and provide detailed tracking, reporting and distribution of source testing process documentation
Automated tracking, status identification, and on-line concurrent access to current and historical source testing process documentation for each regulated facility
A web-based user interface allows manual and automated routing of pending transactions to the appropriate staff and managers for review and approval; and provides secured enterprise access for central and remote offices
Integration with or replacement of current data repositories
Document copying/distribution occurs automatically within the system and eliminates the need to mail paper documents
State Government – Maryland
Oracle® WebCenter Applications Programming and Maintenance
Maryland State Department of Education
The Maryland State Department of Education (MSDE) has assumed a progressive stance in the collection, validation, and reporting of education accountability data.  Since establishing its first Educational Data Warehouse (EDW) in 1999, MSDE has established and enhanced a PK12 State Longitudinal Data System (SLDS) that is currently in full use and meets DQC and ACA requirements. Following the success of the PK12 SLDS, the State of Maryland desired to innovate and expand its longitudinal data and recently implemented a P20W (PK12 through Post-Secondary and Workforce) SLDS.
In 2010, the Governor established the Maryland Longitudinal Data System Center (MLDSC) to serve as an independent unit within State government to lead the implementation of solutions to improve the State's education system and to link student and workforce data. The MLDSC uses an Oracle-based environment that includes Oracle® 11GR2 Relational Database Management System (RDBMS), Oracle® Warehouse Builder (OWB), Oracle® Business Intelligence Enterprise Edition (OBIEE), and Oracle® WebCenter for collaboration/portal functionality.
Momentum supported the MLDSC through the MSDE to support a collaboration project to create user application interfaces for Private Career School (PCS) and Institutes of Higher Education (IHE) user communities using the Oracle® WebCenter solution. Within this project, Momentum provided the following application development and maintenance services surrounding Oracle®WebCenter solutions:
Application Design and Development – Momentum designed and developed dynamic Oracle® WebCenter portal websites with real-time user-based query capabilities via connectivity to the Oracle 11GR2 RDBMS. Momentum used the WebCenter Sites Lifecycle and Developer Tools (CSDT), REST services, and data access APIs to develop custom sites that leverage the substantial data repository held within the MLDSC.
Operations and Maintenance Services – As part of this contract, Momentum performed various O&M services to operate, manage, and maintain Oracle WebCenter solutions.
Local Government – Maryland
OBIEE Procurement and Spend Analytics System
Washington Suburban Sanitary Commission
In order to m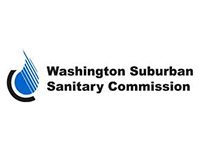 aintain its complex operations, the Washington Suburban Sanitary Commission (WSSC) procures more than $700 million worth of goods, services, and construction services every year.  To ensure efficient usage and management of procurement funds, WSSC contracted Momentum to implement an OBIEE Procurement and Spend Analytics system.  The goal is to incorporate Procurement and Spend Analytics as a decision support system for all levels of strategic sourcing operations, which annually costs millions of dollars.
Momentum designed the structure of the Procurement and Spend Analytics system and managed the implementation of the project. Momentum interacted with WSSC business units to collect requirements and document existing business processes and worked with the legacy system subject matter experts to understand the business processes embedded in the existing software. Momentum also validated new BI reports and presented the new reporting platform to WSSC business units. Momentum specifically performed the following tasks:
Requirement Analysis and facilitation of the project plan with senior management
Detailed planning for execution of OBIEE Procurement Analytics, and OBIEE Customer Care and Billing projects for the Information Technology department
Project life cycle assessment for Spend Analytics and Customer Care and Billing Projects
Analysis, design, and assessment of Key Performance Indicators (KPIs)
Identification of strategies and design of analytics module to streamline Procurement and Supply Chain operations
Recommendation of changes in business processes to improve the quality of data captured at different stages of the business operations
Federal Government
ERP Single Supply Solution Program Support
Naval Supply Systems Command (NAVSUP)
As a subcontractor to CACI, Inc.– FEDERAL, Momentum supported a fully-integrated team to deploy Navy ERP to the NAVSUP Enterprise that resulted in the shortest transition schedule amongst any other Naval Activity.  NAVSUP requested Momentum's assistance in supporting the legacy integration with Navy ERP, deployment planning and execution, utility software tool development and maintenance, cutover planning and execution, catch up planning and execution, data management and development support, project management and scheduling support, and war room and Go-Live support encompassing the areas of Deployment Program Support and Field Site Project Management and Project Support.
The Navy ERP implementation within NAVSUP required users throughout its global operations to transition job tasks they previously performed in legacy systems to SAP. At the end of six Go-Live stages, SAP user roles are activated as long as required training is completed.  Training support was needed to ensure civilian and contract trainers, training refreshers, online reference and others training tactics could succeed.  Momentum led the NAVSUP ERP Training Team that is comprised of government civilians and contractors.  Within this role, Momentum specifically delivered the following training services and accomplishments:
Training Analysis and Development
Created Navy ERP Training Strategy and Plan activities with Site Training Leads and Coordinators, including performing gap analysis of skillsets at implementation sites to develop training curriculum and materials.
Developed a Soft Skills Train-the-Trainer program and trained Government personnel in the use of the Navy ERP solution including support of Tester, Train-the-Trainer, Super-user and End-user training courses.
Created a courseware content and inventory management process for training materials.
Drafted the Master Trainer Training Plan, the Training POAM, and other documents for documenting the transfer of training sustainment from SUP E to SUP 03.
Developed a Training Materials Standards Guide detailing the standards used by the Training Material Development Team as they develop training material and training prototypes.
Maintained training related materials such as the Training Materials Standards Guide, the Training Course Catalog, Instructor-led training material, web-based training material, and the Navy Training System Plan.
Developed localized training material to supplement training using various media design tools to include reference manuals, desk guides, billboards, quick reference guides, and other knowledge transfer items.
Training Delivery
Provided training of end-users throughout its global operations in order to give end-users the qualifications and subsequent role activation needed in order for tasks to be performed in SAP.
Maintained the Enterprise Master Course Schedule that included scheduled course offerings and attendance records.
Developed and delivered both Train-the-Trainer and technical training.
Commercial Clients
Business Analysis & Template Development Services
Foot Locker, Inc.
Foot Locke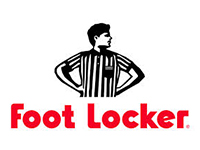 r Corporate Services, Inc. Corporate Services Center (CSC) manages IT systems used by over 2,900 Foot Locker Corporate Services brand stores across the United States. In addition to general operations and maintenance, the CSC also leads IT projects ranging from individual information system upgrades to enterprise hardware and software installation projects.  A Planning and Project Management Office (PPMO) within the CSC holds the responsibility of planning, prioritizing, executing, and delivering all IT projects.  The PPMO previously operated using Project Managers in multiple project roles and did not include the specific role of Business Analyst on its projects.
In an effort to move towards staffing formal Business Analyst positions within the PPMO, Momentum provided a Senior Business Analyst on the initiation phase of a high-profile, significant-impact, and large-scope Point of Sale (POS) system transformation project. The desired outcome of the initiation phase of the POS project included a solid business case for the selection of a POS product/vendor and development of an implementation strategy that met the business goals, objectives, mission, vision, and values of Foot Locker Corporate Services, Inc.
Momentum led the effort to develop the business case for Foot Locker's replacement of its POS system in the United States, Canada, and Asia. The business case was rendered in multiple formats, which included facilitating requirements analysis, vendor selection process, and documenting the To-Be state definition of the "Store of the Future" multi-channel interactive functionality across Foot Locker banners (Champs, Foot Action, Foot Locker, Lady Foot Locker, and Kids Foot Locker).  The team was composed of approximately 40 business and technical staff including the Foot Locker CIO.  This also included documenting the As-Is back-end commerce systems (Inventory, Product, Customer, Order, Purchase Order, Financial, Return and SKU information) integration that supported POS in the United States, Canada, and Asia.  When the new POS system was deployed, the As-Is documentation served as the integration gap analysis.
Schools
Transfer and Articulation Center
Pennsylvania Department of Education
The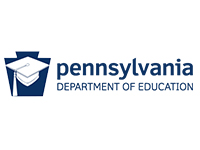 Pennsylvania Transfer and Articulation Center (PA TRAC) website was created in 2008 in order to assist students who are transferring credits from one school to another or transferring degrees from an associate degree to bachelor degree between Pennsylvania state colleges and universities and participating state-related and private colleges.
Managed by the Pennsylvania Department of Education (PDE), PA TRAC is a free interactive web portal that provides tools and resources to easily identify courses and degrees that transfer to the participating colleges and universities.
Needs had changed significantly since the creation of the original site for numerous reasons, including the need for additional web pages, legislative changes, and mobile functionality needs.  As a subcontractor to AcademyOne, Momentum served in a dynamic role by providing various support services surrounding the enhancement of the web portal and overarching program operations.  For example, Momentum performed an overarching Website Enhancement Analysis and Design project surrounding a full upgrade of the PA TRAC website. PDE required that the upgraded solution support a multi-user, multi-campus user base leveraging current technology owned by PDE. Momentum provided the following services during this project:
Review the existing website
Gather requirements for updates to new site
Develop As Is map of site
Provide Gap Analysis
Provide recommendations for new navigation
Provide To Be map of site
Provide recommendations for content on new site based on current content
Remove redundant and outdated content
Redesign Site Components
After the redesign and content upgrades, the PA TRAC page views increased 18%, Bounce Rate decreased 10%, and new PA TRAC student account creation increased 162%.
State Government – Pennsylvania
Prescription Drug Monitoring Program (PDMP)
Pennsylvania Department of Health
In October of 2014, PA passed into law Act 191, also known as the Achieving Better Care by Monitoring All Prescriptions (ABC-MAP) Act, expanding prescription drug coverage of US Drug Enforcement Agency (DEA) controlled substances to Schedules II-V and placing management of a Prescription Drug Monitoring Program within the Pennsylvania Department of Health (DOH).
In support of the ABC-MAP program, Momentum provides a program manager and business analyst to lead and facilitate the implementation and sustainment of a Prescription Drug Monitoring Program (PDMP) and PDMP information system according to Act 191 legislation.
Momentum supported DOH through the implementation of a Software as a Service (SaaS) solution for a PDMP information exchange portal.  The product went live with more than 20,000 registered Users (controlled substance prescribers and dispensers) on the first day of operations and more than 55,000 registered Users before project Closeout.  Momentum also made the initial contact with the National Association of Boards of Pharmacy (NABP) to join their Prescription Monitoring Program InterConnect (PMPi) system for interstate controlled substance data sharing and drafted the PMPi data sharing Memorandum of Understanding between PA and NABP.  Momentum then facilitated negotiations leading to the formal signing of the MOU by the DOH Deputy Secretary for Health Innovation. The project was praised by Pennsylvania Governor Tom Wolf as an important program that "enables healthcare professionals to address potentially fatal drug abuse and provide improved and streamlined care to their patients."
Momentum specifically provided project management, business analysis, procurement support, and end-user support services surrounding the SaaS solution.  This includes management of all required documentation such as the Project Charter, Notification of Forthcoming Procurement, Business and Technical Requirements (Requirements Matrix, Requirements Document, Use Cases), Communication Plan, Risk Management Plan, Risk Log, Issue Log, Microsoft Project Plan, Project Statement of Work, Meeting Agendas, Lessons Learned, and Project Closeout forms.  Additionally, Momentum facilitated meetings, reviews of the RFQ at all stages of development, built team and stakeholder relationships, resolved problems, and communicated risks and issues.
State Govenment – Maryland
Business Analyst Resources
Maryland Transportation Authority
With a responsibility to ensure the convenience and safety of drivers and passengers using Maryland toll roads, tunnels and bridges, the Maryland Transportation Authority (MDTA) fully understands the continuing need for up-to-date systems and technologies surrounding transportation operations and initiatives.  To that end, the MDTA recognizes that quality business requirements for new system implementation and existing system enhancement projects are essential. The MDTA's commitment to business analysis tasks help to ensure that the needs of the business areas will be met and projects will be accomplished on-time and within budget.
With a backlog of project requests for new systems and enhancements to existing systems, the MDTA contracted Momentum to work with the MDTA Division of Information Technology (DoIT) to perform various Business Analysis functions. Using International Institute of Business Analysis™ (IIBA®) best practices, Momentum worked closely with MDTA staff to provide expert Business Analysis activities including business, functional, and system requirements elicitation, documentation, and management.
Momentum provided a Business Analyst to support the MDTA various business and IT projects.  The project work completed by Momentum primarily surrounded the following two major initiatives:
Electronic Toll Collection (ETC) System – Momentum provided elicitation and development of business, functional, and system requirements surrounding various tasks within the ETC System that is used on all of Maryland's toll bridges, roads, and tunnels.  Momentum also performed a detailed workflow analysis to develop a Vector-Solomon Interface that will bridge ETC's revenue system with its general ledger software. Momentum elicited and documented business and system requirements, created detailed workflow maps, and documented workflow narratives to fully document the processes and workflows between the ETC system and accounting software.
Citation Collection Project – Momentum performed various business process analysis and re-engineering activities to develop formal processes and IT systems to automate toll citation collection activities.  This included supporting the drafting of a statute for the State Legislature and regulations to support the statute.  Momentum worked closely with E-ZPass® Operations, MDTA Department of Communications, MDTA Executive Management, MDTA Legal Department, Legislative Liaisons, Motor Vehicle Administration (MVA), Central Collections Unit (CCU), and two external vendors to perform detailed analysis of collections processes, including the analysis of the aging and dunning of Toll Violations, to understand how MDTA employees interact with customers.  Additionally, Momentum supported the design and implementation of updates to Interactive Voice Response (IVR) technology to automate and route customer service actions based on reengineered processes.  As part of IVR design, Momentum developed detailed IVR Call Trees and Response Scripts that model if-then decisions for customer numeric entries.  The updates to the IVR automated customer interaction to provide electronic options for payment, administrative contestation, or scheduling a court hearing.  Momentum elicited and documented all business, functional, and system requirements to engineer the most efficient processes for citation collection from start to finish.
Non-Profit Organizations
Unified Case Management System Project
County Commissioners Association of Pennsylvania
The County Commissioners Association of Pennsylvania (CCAP) is a statewide, nonprofit, bipartisan association representing the commissioners, chief clerks, administrators, their equivalents in home rule counties, and solicitors of Pennsylvania's sixty-seven counties.
Momentum provided CCAP with high-level requirements for the jail portion of their case management system.  Momentum elicited and documented requirements via document and application reviews, facilitated requirements workshops, and completed site visits to the Westmoreland County Jail.
Momentum provided the foundation for expanding the CCAP case management application to include county jails.  The requirements elicited by Momentum enabled CCAP to identify major parts of the application that currently exist and the areas into which the application needs to be expanded.  The successful completion of this project has positioned CCAP to be able to take these high-level requirements and develop detailed requirements when time and resource allocation becomes available.