State Government – Pennsylvania
IT Transformation Project Organizational Change and Communication Lead
Pennsylvania Office of Administration
The Pennsylvania Office of Administration/Office of Information Technology (OA/OIT) provides overarching policy and support functions to all commonwealth agencies under the governor's jurisdiction. These support services include human resources, information technology, continuity of operations, records management and an innovative GO TIME  initiative designed to increase efficiencies and effectiveness throughout the commonwealth. The governor requested OA/OIT to transform the services of human resources and information technology by moving these services from an agency based services model to a shared services model.  Momentum, Inc. currently provides a Change and Communication Lead for this major initiative.
Momentum is responsible for:
Conducting stakeholder organizational change assessment interviews
Documenting a stakeholder assessment
Creating stakeholder resistance management plans
Creating transition management plans
Developing and maintaining a detailed communication plan
Developing communication materials
Facilitating the distribution of communications to impacted employees
Facilitating the creation of training materials
Facilitating design sessions
Helping to develop governance strategies
Creating stakeholder impact and influence map
Creating scaled organizational resistance management map
Developing individual, agency, and enterprise organizational change management activity and communication management plans
State Government – Maryland
TEFT Grant Beneficiary Experience Survey Environmental Scan Services
Maryland Department of Health and Mental Hygiene
As the single state entity in charge of implementing the Medicaid Program in the state of Maryland, the Maryland Department of Health and Mental Hygiene (DHMH) is responsible for the development and implementation of the Testing Experience and Functional Assessment Tools (TEFT) grant. The implementation of the TEFT grant includes two phases:
Phase 1 – Field Test a Beneficiary Experience Survey – The populations offered for participation in the field test include Maryland's 1915c waiver for the aged and disabled, the 1915c waiver for individuals with traumatic brain injury, and the state plan Community First Choice (CFC) population.
Phase 2 – Demonstrate the Use of Personal Health Records and Standards Integration – This portion of the project will focus on a coordinated approach to PHR infrastructure and will test the uptake and usage of the e-LTSS standard, the harmonization of e-LTSS standards with the Office of National Coordinator's (ONC's) Standards and Interoperability (S&I) Framework, and its interoperability with the State's Health Insurance Exchange (HIE) infrastructure/framework.
As part of the execution of TEFT grant projects, DHMH contracted Momentum to support the Beneficiary Experience Survey project by performing an environmental scan on the populations that would receive the HCBS EoC survey during Phase 1 of the TEFT grant. The populations to be sampled and participate in the survey interviews included the participants of the CFC and Brain Injury Waiver programs. The goal of the environmental scan was to gather data and information on the feasibility of adopting or creating an electronic PHR to incorporate within the LTSS programs. The goal is to obtain data on who would be interested in connecting their PHR or Personal Health Information (PHI) to Electronic Health Records (EHRs) and/or Electronic Medical Records (EMRs), and incorporating these capabilities within the HIE. Specific activities performed by Momentum included: Stakeholder Assessments, Technology Assessments and Recommendations, and Recommending Solutions and Solution Integration with HIE and LTC or LTSS Provider Systems.
Local Government – Pennsylvania
Tax Delinquency Data Warehouse and Case Management System
City of Philadelphia
As a subcontractor to Revenue Solutions, Inc. (RSI), Momentum was contracted to provide Business Analysis, Technical Analysis/Development, and Organizational Change Management services surrounding the development of a Tax Delinquency Data Warehouse and Case Management System that the City of Philadelphia Department of Revenue will use to open and manage delinquent tax cases with City businesses and residents.  Momentum specifically provided:
Data Services

Data Mapping and Data Loads using SQL Server Integration Services (SSIS)
T-SQL Programming
ETL from various City of Philadelphia Databases (Relational and Non-Relational)
Development of SQL Queries and Reports with XLS/TXT outputs using SQL Server Reporting Services (SSRS)
T-SQL Program Performance Tuning

Requirements Management Services

Requirements Definition
Process Design
Process Re-engineering

Testing Services

Test Plan Development
Test Scenario and Data Development
Test Execution and Outcome Reporting
Federal Government
Bog Turtle Meeting Facilitation
US Fish and Wildlife Service – Region 5
The U.S. Fish and Wildlife Service (FWS) has responsibility for the recovery of the federally threatened bog turtle. To best implement recovery actions for the species, the FWS needed to first identify those priority actions necessary for recovery, based on the best available science, and develop an implementation plan for those actions. Because species recovery is dependent on the cooperative actions of many partners, both in the public and private sectors, the FWS also required productive relationships with these conservation partners. The 2011 Bog Turtle Recovery meeting included representatives from all partner groups.  Previously, several partner organizations and the FWS had identified the bog turtle as a "spotlight" or "keystone" species and developed independent funding and habitat restoration initiatives. The purpose of the 2011 Bog Turtle Recovery Meeting was to  provide all partners the same foundation of information and a framework for partnership planning at the regional level.
FWS contracted Momentum to provide overarching meeting preparation and facilitation services for their 2011 Bog Turtle Recovery Meeting.
Momentum participated in three planning sessions prior to the Bog Turtle Recovery Meeting to provide guidance and tactical support in the development of the meeting agenda, goals, strategy, and meeting flow. In preparation for the meeting, Momentum developed the following:
Registration Sign In Materials
Feedback Survey (Online and Print versions)
Issues and Actions Prioritization Activities
Ground Rules
During the meeting, Momentum assisted the FWS in the following ways:
Manned the registration booth
Loaded and executed presentations
Maintained presentation timer and notified speakers of time remaining (3 min., 1 min., 30 sec. cards)
Facilitated Issues and Actions Prioritization sessions with the group
Facilitated a special working group of FWS and State Agencies for planning and actions
Explained and Managed meeting ground rules
Commercial Clients
IT Assessment
Conrad Siegel Actuaries
Conrad Siegel provides comprehensive services for employee benefits, including retirement plans, health and welfare plans, postretirement medical plans, and self-funded workers' compensation funds, as well as investment advisory services through SEC-registered investment advisory firm subsidiary, Conrad Siegel Investment Advisors, Inc.
Conrad Siegel's IT Department consists of ten staff members.
Over the past several years, Conrad Siegel has undergone a project to move their large portfolio of internally built applications from the legacy technology FoxPro to .NET.  During this multi-year project it became apparent to Conrad Siegel that there are efficiencies to be gained by better understanding IT as a service within their organization.  As such, Conrad Siegel requested Momentum to perform an IT Assessment to resolve these issues through aligning and evaluating leadership, placing a more prominent focus on the company's core values, and moving IT to a more service-oriented role.
Momentum performed the following activities within a comprehensive IT assessment:
An End User survey to look at IT as a basic service both from a break/fix and customer service perspectives as well as IT as an enhanced service from a planning, business analysis, and project management perspectives
Stakeholder interviews with all IT team members including group facilitations with the .NET Programmers, Application Development Managers (ADM) and Line of Business (LOB) Liaisons
Stakeholder interviews with the IT Committee, Partners, and key members of the Conrad Siegel leadership team
An IT Organizational Questionnaire used to determine the level of effectiveness of IT by understanding the inputs and outputs of the IT department—in terms of identifying the gap between formal policies and procedures and actual beliefs and behaviors
An IT Best Practices Assessment to provide Conrad Siegel a point in time analysis of their provision of IT services against key best practices
As an outcome of the IT Assessment, Momentum developed and delivered recommendations within an Options Analysis Report that enabled Conrad Siegel to understand the current state of IT as a service and provide a foundation to both consider and justify strategic as well as tactical changes to support their business model and meet their goal which is to ensure that IT provides the necessary services and product to meet the internal needs of Conrad Siegel while being innovative and exceeding the abilities of their competition externally.
Schools
Virtual University Strategic Planning
Pennsylvania State System of Higher Education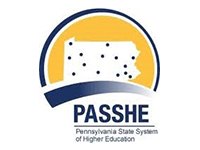 The Educational Resources Group of Pennsylvania State System of Higher Education (PASSHE) contracted Momentum to provide facilitation and strategic consultation surrounding the development and implementation of a System-wide virtual university. Momentum worked with the Virtual University Blue Ribbon Committee comprised of key decision makers from all 14 State System universities to gain consensus on what their collaborative e-learning presence should be. The implementation of an enterprise Virtual University meant changes to University leadership, independent university administrative staff, PASSHE staff, and external stakeholders such as students, students' families, and internet marketers as well. With all 14 universities present, Momentum was able to utilize best practice facilitation techniques to allow for each university to have input into the direction of the virtual university, while providing direction to keep dialog on task to meet the overall goals of each meeting. Additionally, Momentum provided support in the research and development of a Strategic Marketing and Public Relations Plan that was based on industry best practices and current practices of leading online universities including Penn State World Campus, University of Phoenix Online, and the Kentucky Virtual University. At the end of the engagement, the Blue Ribbon Committee successfully submitted a Virtual University business plan to the Chancellor of the Pennsylvania State System of Higher Education and its Board of Governors that represented a fully adoptable Virtual University system for all 14 State System universities and a strategy for statewide adoption by students and their families.
Commercial Clients
IT Governance and Request Management Training
Capital BlueCross
Momentum helped Capital BlueCross (CBC) extend IT Governance and Request Management process knowledge from information management staff to the entire staff. Momentum helped review and refine CBC processes and strategically promote the entire initiative. CBC established an IT Governance and Request Management process to ensure that investments in Information Technology (IT) projects would provide the greatest value to the business. This project primarily included piloting and refining a training program for information management staff that was consequently established as a standard CBC IT practice. CBC charged Momentum with completing the second phase of this initiative – the extension of the IT Governance and Request Management process into all business areas.
Momentum helped CBC:
Encourage early acceptance of the IT Governance initiative
Establish approval processes for project initiation and the selection of proposed solutions
Identify vehicles for successful IT Governance communications
Create support for the ongoing success of the IT Governance process
Establish an IT Governance and Request Management Compliance Program
State Government – Pennsylvania
IT Planning
Pennsylvania Tourism Signing Trust
The Pennsylvania Tourism Signing Trust (PTST) is comprised of seven trustees representing attractions, gas, food, lodging, camping, the outdoor advertising industry, and a representative for the traveling public as well as a representative from PennDOT and a representative of the Department of Community and Economic Development (DCED).  The purpose of the PTST is to provide the day-to-day administration of the Logo Signing (LOGO) Program and the Tourist Oriented Directional Signing (TODS) Program in accordance with the applicable statutes and PennDOT Guidelines. The Trust is responsible for determining the fees necessary for the administration of the programs, collection of fees paid by the program participants, execution of contracts for construction, engineering and maintenance of signs, paying expenses, and providing for long-term financial viability of the programs by establishing a fund for the replacement of signs as necessitated by casualty or deterioration.  Momentum worked closely with PTST and PennDOT to perform a Current State Assessment of PTST and develop an IT strategic plan that will leverage and allocate PennDOT IT resources and/or systems to improve PTST decision making, particularly surrounding the following types of decisions:
Maintenance of PTST accounts
Maintenance of all LOGO and TODS Program participant information
Processing of participant applications
Processing of Work Orders for repairs and maintenance
Execution and maintenance of participant agreements and permits
Collecting and processing annual fees and compliance forms
Maintenance of as-built drawings for all LOGO and TODS signs
Non-Profit Organizations
Balanced Scorecard Project
Pennsylvania Partnerships for Children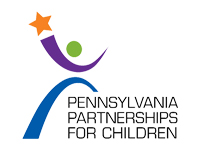 Pennsylvania Partnerships for Children (PPC) is a statewide, independent, non-partisan, non-profit organization dedicated to improve the health, education, and well-being of children and youth living in the Commonwealth of Pennsylvania. Since 1992, PPC has contributed to public policy development that has helped countless children learn, thrive, and succeed, regardless of their circumstances. PPC public policy goals contribute to its vision to, "…make Pennsylvania one of the top 10 states to be a child and to raise a child," and currently focus on the following areas:
Children's Health
Child Welfare
Early Childhood Education
K-12 Education
In support of its mission and vision, PPC contracted Momentum to facilitate strategic planning activities using the Balanced Scorecard methodology. Momentum subsequently worked with PPC to:
Develop strategic objectives
Select measurements based upon industry best practices
Establish goals and objectives
Create a Balanced Scorecard
Facilitate Executive Strategy sessions and workshops
Develop an implementation plan
Provide mentoring and oversight activities during the implementation phase of the Balanced Scorecard Approach