Process Improvement is a systematic approach designed to improve business processes and achieve more efficient results. Momentum, Inc. employs a team of experienced Business Analysts who offer quality process improvement services based on the latest industry best practices. Momentum maintains both the experience and knowledgeable resources to help guide and improve your business process needs.
PROCESS IMPROVEMENT SERVICES
Momentum consultants work closely with organizations to improve the functionality and efficiency of their business processes and workflows. We accomplish this through a suite of services that complement the m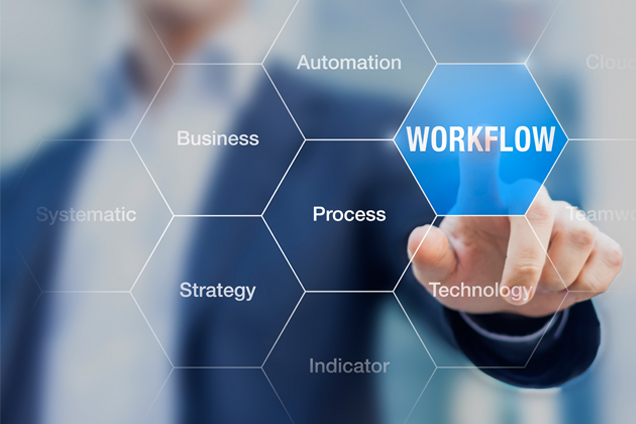 ost current and proven business process reengineering best practices.
Momentum can help improve desired processes within your organization through:
Business Analysis Center of Excellence Establishment: Centers of Excellence are teams of individuals who are well-established within a company or organization that are created to promote collaboration and best practices application. With its continued success, Momentum helps establish these groups, promoting long-term results in your business.
RFP and RFQ Development: Requests for Proposal and Requests for Quotation are documents that request specific solutions to a problem, as well as pricing options for those solutions. Development of these requests is essential to identifying the best source of a service. Through concentrated analysis, Momentum helps businesses develop the best RFPs and RFQs for their needs.
Business Analysis:  Business Analysis is the practice of deriving meaning from your business' data to use in determining areas of potential improvement. ROI and sales data, for example, can be crucial for businesses to define their needs and identify potential solutions to increase organizational value.
Workflow Analysis: Workflow Analysis services look at your existing business processes to identify bottlenecks and repetitive activities and implement more effective solutions. The goal of this process is to streamline workflows for maximum efficiency.
Systems Analysis and Recommendations: Too many companies make use of outdated or insufficient systems. To help you determine the status of your system(s) and make upgrades, Momentum will identify the needs of your business, assess how well your system stacks up and make recommendations for improvement.
ITIL® v3 Assessment and Implementation Services: ITIL v3 is a globally-recognized set of best practices for information technology management. Momentum offers assessment and implementation services for ITIL v3 to improve your business' IT setup and ensure that it meets global standards.
Education and Training: The first step toward a more efficient business is to create a more effective workforce. Momentum offers comprehensive training solutions from CBAP® and EEP™ certified trainers to provide your employees the knowledge they need to succeed.
These services help your business by improving workflows, processes and IT components for long-term success.