State Government – Pennsylvania
Mail Operations Assessment Optimization Strategy
Pennsylvania Department of General Services
As part of the Governor's Transformation, Innovation, Management, and Efficiency (GO TIME) initiative, a strategy surrounding consolidation and streamlining of mail processing services across Commonwealth Agencies was developed. Momentum, Inc. was contracted to review incoming mail policies, processes, procedures, equipment, labor, and physical locations with the intent of optimizing and streamlining mailroom operations to align with the GO TIME mission. Momentum validated the previous study results, where possible, and provided a wider, more detailed picture of Commonwealth mail services by including incoming mail data, personnel data, expanded process data, and Full-Time Equivalent (FTE) utilization data to prepare a Current State Document, Future State Recommendations Document, Implementation Roadmap, and Executive Presentation.  After conducting a thorough review and analysis of mail processing operations throughout the Commonwealth agencies, Momentum provided one Tier 1 recommendation and four Tier 2 recommendations.  For each Tier 2 recommendation, Momentum developed a comprehensive Recommendation Calculation Worksheet that broke down the recommendation into Current Costs, and Return on Investment calculations for each surveyed agency and the Commonwealth as a whole.  After compiling this data, Momentum presented its recommendations that would net a return of more than $22 Million across the Commonwealth over five years upon implementation.
State Government – Maryland
Tax Audit Improvement Project
Maryland Department of Labor, Licensing, and Regulation
The Department of Labor, Licensing, and Regulation (DLLR) Division of Unemployment Insurance (UI) provides unemployment benefits to citizens that are currently unemployed through no fault of their own and who are ready, willing and able to work, and actively seeking work. The Contributions Division is a subset within UI that is dedicated to ensnavuring that eligible citizens of Maryland have access to unemployment insurance benefits.
In an effort to enable auditors to perform complex audits in less time and to detect more misclassified workers, the Contributions Division initiated the Tax Field Audit Improvement Project. Momentum provided a Project Manager to support the Division of UI by overseeing revisions to the Tax Field Audit Improvement Project. The Project Manager was responsible for the following tasks:
Reviewed Maryland's existing tax audit program
Researched best practices from other states
Interviewed existing staff
Created Needs Assessment based on these findings
Worked with UI staff to complete a Task Order Request For Proposal
Interviewed and hired a Development Contractor to oversee the development and implementation of an improved UI Tax Audit program
Local Government – Maryland
ERP Program Management Services
Prince George's County, Maryland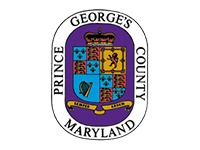 Prince George's County, Maryland sought to identify a pool of qualified firms to procure IT Consulting and Technical Services in support of County IT operations and projects.  Momentum was selected as an approved vendor within the following functional areas:
Program Management Office
Application/Software Engineering
Datacenter/Facilities Management
Service Desk Support
Enterprise Architecture and New Technologies
Information Security
Documentation and Technical Writing
As part of on-going efforts to improve service delivery, the County launched an initiative to procure and implement an ERP system to restructure the collection, management, and consumption of County agency business data through a single, integrated system.  The County established an ERP Program to organize, plan, execute, and centrally manage the various projects involved with the ERP implementation.
During the initial planning of the ERP Program, the County contracted Momentum to acquire the services of an expert ERP Program Manager to provide professional guidance and advice to the County with respect to the implementation of the new ERP system in the best interests of the County.  Momentum's Program Manager provided best practice consulting, program/project management, and other implementation support activities across various ERP initiative phases.  These phases range from procurement and contract award activities for an ERP solution and implementation vendor though the execution of Wave 1 (Finance and Procurement Core Implementation) and Wave 2 (Human Capital Management and Strategic Procurement Core Implementation) projects.  Momentum continues to provide program and project management surrounding the implementation of the following ERP modules:  Financial and Controlling, Public Sector Management, HCM/Payroll, and Purchasing/Inventory.
Federal Government
Top Business Process Initiative
Naval Supply Systems Command
Momentum provided subject matter expertise in business process re-engineering and military supply chain management for a Top Business Process Initiative (BPI) team for the Naval Supply Systems Command (NAVSUP).  The team was contracted to provide NAVSUP with a repeatable methodology that facilitates root cause analysis of selected Information Technology Leadership Forum (ITLF) business process issues, the identification and creation of supporting solution alternatives, and the generation of recommended solution alternatives for implementation.
The team conducted forensic system analysis on Navy ERP and certain legacy systems to identify high-impact business issues. The team developed root causes from empirical data compiled from over 650 purchase orders and mapped 87 identified root causes to 257 business cases.  Through a series of facilitated workshops, the Top BPI team then documented business process flows, IT interfaces, and solution alternatives to address identified root causes.  The Team subsequently vetted solution alternatives with NAVSUP personnel and evaluated level of effort and overall benefit for each alternative.  By comparing the benefit and level of effort, the team presented solution recommendations with an implementation strategy that included a Plan of Action and Milestones, Rough Order of Magnitude, and To-Be Models of Selected Solution Alternatives.
Commercial Clients
IT Clinical Applications Process Management
Geisinger Holy Spirit Hospital
Momentum provided a Project Manager/Business Analyst to Holy Spirit Hospital to provide daily support with meeting management, project coordination, status reporting, documentation creation and review, and risk mitigation.  Momentum performed the following activities:
Monitored and tracked issues and issue resolution, recommended escalations when necessary
Managed and maintained the NextGen Project Implementation Plan
Provided instruction and guidance on the documentation of pre-NextGen and post-NextGen physician office workflow
Facilitated meetings to create physician office downtime procedures
Created an implementation checklist that encompassed IT and physician office personnel roles and responsibilities
Provided weekly status reports to the CIO along with recommendations for orchestrating organizational changes successfully
Provided project management recommendations for other IT projects
Created and modified project closure documentation

Formatted large amounts of data
Schools
Business Analysis Training
Penn State University
Momentum partnered with Penn State University to establish a Business Analysis Certificate program in the continuing education department of the University.  Developed and delivered by Momentum's Certified Business Analysis Professional™ (CBAP®) qualified staff, the Business Analysis Certificate program supplied participants with 56 hours of professional development units and fulfills the International Institute of Business Analysis™ (IIBA®) education requirement in order to qualify for the CBAP®  designation.  Momentum developed and delivered the following four-course curriculum in the program to obtain the Business Analysis Certificate:   Introduction to Business Analysis; Plan, Elicit, and Assess Requirements; Requirements Analysis; Requirements Management; and Communication.
State Government – Pennsylvania
OMAP Technical Assistance and Consulting
Pennsylvania Department of Human Services
The Pennsylvania Department of Human Services (DHS) works to improve the quality of life for Pennsylvania citizens and families by ensuring access to high-quality services across the Commonwealth.  Within DHS, the Office of Medical Assistance Programs (OMAP) administers joint state/federal Medicaid programs providing access to comprehensive healthcare services for more than two million eligible Pennsylvania residents. Momentum provides various technical assistance and consulting services to OMAP in support of its delivery of services and to identify, develop, and implement improvements to its existing operations that will benefit OMAP, DHS, providers, and Commonwealth of Pennsylvania citizens surrounding medical assistance program disbursement, receipt, use, and reimbursement processes. Within the OMAP Technical Assistance and Consulting Services contract, Momentum delivers professional services within the following categories:  Executive Support, Agreement and Research Support, Program Monitoring Support, Medical Assistance Transportation Support, and Quality Management Support.
State Government – Pennsylvania
Business Analysis Services
Pennsylvania Department of Transportation
Momentum works closely with Pennsylvania Department of Transportation (PennDOT) IT and business units to provide lifecycle business process management, requirements management, and implementation support services across PennDOT's portfolio of IT projects through various Work Order (WO) projects. Working with PennDOT to scope, deliver, and manage WO projects, Momentum has completed, or is in the process of completing, more than 100 WO projects across all six PennDOT Deputates (Administration, Planning, Local Area Transportation, Safety, Highway, and Aviation) since initiating the first of two contracts in 2009.  In addition to the delivery of business analysis services within WO projects, Momentum supports the enhancement of PennDOT's internal Business Analysis methodology and provides knowledge transfer services to PennDOT analysts as they support their customers.  In the first year of this contract, Momentum established a Business Analysis Center of Excellence (BACoE) within PennDOT to institute Business Analysis standards based upon International Institute of Business Analysis™ (IIBA®) A Guide to the Business Analysis Body of Knowledge (BABOK® Guide)  principles across PennDOT's business and IT organizations.
During the development of the BACoE at PennDOT, Momentum developed and published BACoE Standards based on IIBA® BABOK® Guide best practices and a BACoE Tool Kit that included the following components:  Business Analysis Templates, PMO Templates requiring involvement from Business Analysts,  Requirement Definitions, BACoE Standards, BACoE Service Delivery Process (Includes Cross-Functional Process Flows and Narratives), BACoE Processes and Standards Document.
Non-Profit Organizations
Strategic Planning and Management Consulting Services
Latino Hispanic Community Center of the Greater Harrisburg Region
The Latino Hispanic American Community Center of the Greater Harrisburg Region (LHACC) contracted Momentum to provide strategic planning and management consulting services to increase performance and strengthen all aspects of the organization.  Momentum helped make organizational improvement recommendations to LHACC by:
Conducting an "as is" study (by interviewing staff and reviewing historical records) to make a thorough recommendations report
Providing a gap analysis to help LHACC outline and prioritize areas targeted for improvement
Working with the Executive Director to create a roadmap for improvement and provided consulting services
Performing long range strategic planning and measures
Identifying a process for the Board of Directors/staff to improve the vitality of the organization
Mentoring the Executive Director and other key stakeholders to improve operations
Momentum was responsible for:
Analyzing all services, making recommendations, and implementing an action plan
Seeking opportunities to maximize human resources, including:  reviewing and updating job descriptions and salary ranges for all staff, assisting the Board of Directors in creating a new contract for Executive Director
Improving the organization's internal communications
Assessing the effectiveness of existing programs, including: After School Program, Food Bank, ESL training, HIV Outreach, Case Management/Information and Referral Services, etc.
Reviewing and helping gain efficiencies in financial reporting/training, budgeting, financial software, grant processing, information management, communication, security, and other daily operations