State Government – Pennsylvania
Modernized e-File System
Pennsylvania Department of Revenue
The Internal Revenue Service (IRS) Modernized e-File (MeF) Program establishes standards in technology, processes, and policies surrounding electronic filing of tax returns by state tax and revenue departments and approved third-party applications using Extensible Markup Language (XML) formats.  As a subcontractor to Revenue Solutions, Momentum, Inc. supported the Pennsylvania Department of Revenue (DOR) to update and implement changes to its electronic tax filing systems to meet MeF system requirements, business rules, and data standards.  Specifically, Momentum delivered project management, quality assurance, and training development services surrounding the implementation of updates for the full complement of 1040 and 1040-related income tax return forms and schedules.  Sample activities performed by Momentum included:
Developed and maintained Project Charter, Project Governance Plan, Change Management Plan, Communications Management Plan, and Risk Management Plan
Developed and executed unit and integration test cases and scenarios
Maintained Requirements Traceability Matrix
Developed Personal Income Tax component training materials
State Government – Maryland
State Children, Youth, and Family Information System Redevelopment Project
Maryland Governor's Office for Children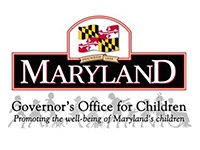 In an effort to track and maintain information on children held in State custody, the Maryland Governor's Office for Children (GOC) initiated a Major IT Development Project (MITDP) to modernize the State Children, Youth and Family Information System (SCYFIS). Momentum provided a Project Manager to oversee the day-to-day project management, project coordination, and implementation activities in support the SCYFIS capabilities to receive, track, and analyze program and performance information on children placed in out-of-home Residential Child Care Programs (RCCP). SCYFIS has multiple stakeholders, including the Maryland Departments of Health and Mental Hygiene, Human Services, and Juvenile Services, and hundreds of out-of-home placement providers in the community.  Momentum's PM was first responsible for eliciting functional and non-functional requirements and developing a Task Order Request for Proposal (TORFP) to procure a vendor to replace the existing SCYFIS.  This included coordination with the Maryland Department of Information Technology (DoIT) to ensure that the resulting TORFP met DoIT procurement standards and policies. Momentum subsequently assisted in the vendor evaluation process and managed project activities delivered by the selected vendor. Momentum provided daily support with meeting management, project coordination, status reporting, documentation creation and review, and risk mitigation.  Momentum also created and actively managed the following documents throughout the project:
Project Plan
Project Charter
Scope Document
Communications Plan

Functional Requirements Document

Change Management Plan

Risk Management Plan
Local Government – Pennsylvania
Project Management Training and Workshop Sessions
Dauphin County, Pennsylvania
Momentum developed and delivered a three-day Project Management Foundations Co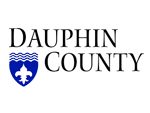 urse and Project Management Workshop Sessions to key Dauphin County executives and program area representatives.  Within the workshop sessions, Momentum guided County participants to apply Project Management best practices and define overarching project goals, success criteria, assumptions, exclusions, risk management strategies, and project milestones for an upcoming county-wide implementation of an HR Data Warehouse solution.  The training included recommendations to shift the County's focus to center on customer needs and encourage new ideas from project stakeholders.  At the conclusion of the workshop sessions, the County had developed an initial draft of a formal project goal document, Work Breakdown Structure (WBS), Project Schedule, and Gantt Chart for the HR Data Warehouse project.
Federal Government
Best Practices Program and Project Portfolio Management
Defense Logistics Agency (DLA) Document Services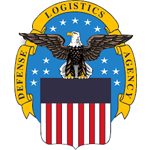 Momentum delivered management consulting and knowledge transfer services to establish Project Portfolio Management (PPM) functions and capabilities within DLA Document Services enabled by a Best Practice Program (BPP) to guide project managers, customer account managers, and leadership to be highly effective stewards of resources while delivering high value document services in support of both internal operations and external customer solutions.
Momentum performed an assessment of current DLA Document Services operations, projects, services, resources, technology, processes, and policies surrounding project management, account management, business development, and service delivery functions.  Using assessment outcomes, Momentum facilitated the development of an overarching strategy and plan for BPP/PPM development and implementation activities.  Ultimately, the strategy resulted in the establishment of consistent processes, performance standards, defined roles and responsibilities, and formal service delivery models by and between DLA Document Services Customer Account Managers (CAMs) and Project Managers (PMs).
Additionally, Momentum designed and executed a series of benchmarking and skills assessments for establishing baseline organizational maturity and personnel competency levels surrounding key DLA Document Services functions with procedures for future reassessment to quantify organizational improvement.
Momentum also developed and published policies, tools, and templates for standard project delivery across DLA Document Services organizations and customers.  Additionally, Momentum performed an assessment of seven PPM software tools for automating BPP/PPM activities across DLA Document Services projects.
Using skills and training needs assessment outcomes obtained during analysis activities, Momentum developed a best practice project management training curriculum for DLA Document Services. Momentum developed and delivered Change Management Sessions with HQ and OG Directors to establish Project Champions during initial PPM/BPP Rollout and delivered two higher-level Project Management Training awareness presentations to DLA Document Services management and Executive Leadership.  Momentum delivered Project Management training during BPP implementation via face-to-face instructor-led training and video teleconference (VTC) training to CAMs and PMs.  Following the delivery of CAM and PM training, Momentum executed Post-Training assessments to capture, analyze, and report on training outcomes to DLA Document Services and subsequent mentoring of DLA Document Services personnel in the use of PPM best practices, tools, and templates.
Commercial Clients
Project Management Methodology and Template Development Project
Weis Markets, Inc.
Momentum worked with Weis Markets to establish a dependable Project Management Methodology that included processes, activities, and templates for each project phase described in A Guide to the Project Management Body of Knowledge (PMBOK® Guide) – Initiating, Planning, Executing, Monitoring and Controlling, and Closing. Momentum provided overarching PMBOK® Guide expertise to develop customized templates an document customized processes that leverage PMBOK® Guide best practices within Weis Markets operations.
Schools
Project Management and Business Analysis Services
Capital Area Intermediate Unit
Momentum provides a Project Manager/Business Analyst (PM/BA) to the Capital Area Intermediate Unit (CAIU) technology services department to support the implementation and execution of a Project Management Office (PMO). Momentum's PM/BA oversees all aspects of the CAIU PMO implementation, applying Project Management techniques to complete data collection and develop a comprehensive plan to aid the CAIU in its implementation of new systems. The PM/BA also manages multiple application development projects and works with project sponsors and development teams to facilitate the identification and documentation of requirements, facilitate weekly meetings with key stakeholders, and to provide status updates on projects.  Momentum assists the CAIU in business analysis, project management, user acceptance, and testing.
Managing a portfolio of more than 10 concurrent projects, the Momentum PM/BA follows the Agile SDLC, leading scrum sessions, and producing user story documentation. This iterative approach has allowed the CAIU to produce quick wins and optimized efficiencies.
Momentum also facilitates Knowledge Transfer upon successful project completion and delivers hands-on user training to stakeholder groups.  With Momentum's help, the CAIU has ultimately improved the organization's current systems and tools including transitioning an older web-based Agenda Management solution to a cloud-based shared application.
State Government – Maryland
Enterprise Project Management Office (EPMO)
Maryland Department of Human Services
Momentum currently leads and staffs the EPMO within the Maryland Department of Human Services (DHS) Office of Technology for Human Services (OTHS) where Momentum provides strategic, tactical, and advisory services surrounding Enterprise IT Policy Planning and IT Procurement division activities that drive OTHS IT operations and projects.  Momentum transitioned into the operational EPMO in order to 1) assume its responsibilities; and 2) continue its development and maturity – including the improvement of project lifecycle competencies of OTHS employees.  Momentum's support for EPMO execution and development includes, but is not limited to:
EPMO Execution Activities:  Momentum continuously delivers contract monitoring, portfolio management, project management, quality assurance, and business services across OTHS IT projects within the Scaled Agile Framework.
EPMO Development Activities:  Momentum performed a SWOT assessment of the current EPMO environment with the objective of aligning it to the State of Maryland strategic plan and presented findings and recommendations for changes to the existing EPMO framework.  As OTHS leadership accepts recommendations, the Momentum Team implements improvements and transfers knowledge to OTHS regarding framework changes.  Samples of improvements include the rollout of the Enterprise Scaled Agile Framework (SAFe®); establishment of a Quality Assurance Community of Practice; and revision/development of EPMO Key Performance Indicators (KPIs).  Additional examples of EPMO improvements implemented by Momentum include:

Project Validation Process
Executive Dashboard Reporting
Knowledge Exchange Program
SAFe® Implementation
State Government – Pennsylvania
PMO Project Management Services
Pennsylvania Turnpike Commission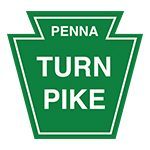 Momentum currently provides a Project Manager to the IT Project Management Office (PMO) to augment existing PMO resources and manage the coordination, implementation, execution, and completion of specific projects, ensuring that projects meet deadlines, timing, and workload expectations.  Momentum's Project Manager participates in multiple, concurrent projects both for IT and representing IT in business-led initiatives, as well as leading initiatives surrounding the foundational development of the PMO infrastructure and processes.  Sample services include:
Direct, administer, manage, and facilitate an enhancement, business process re-engineering, deployment, or development of high-priority, high-profile, and Commonwealth enterprise-wide IT projects
Coordinate projects and conduct reviews across multiple state agencies
Report status and recommendations to senior leadership as needed
Non-Profit Organizations
Risk Management Instructional Design and Seminar Services
National Contract Management Association
Momentum delivered a Risk Management course package entitled, "The Contract Manager as Risk Manager" for the National Contract Management Association (NCMA) that included the following products and services:
Instructional Design – Momentum designed "The Contract Manager as Risk Manager" course to include approximately six hours of instruction and presentation.
Course Materials – Momentum created and delivered Student Manual, PowerPoint Presentation, Visual Aids, and Instructor Guide materials for use with the delivery of the course.
Course Delivery – Momentum delivered the course at NCMA's National Education Seminar and gave permission for NCMA instructors to present the course at subsequent National Education Seminars and NCMA events.
Promotional Support – Momentum authored a Risk Management article that promoted "The Contract Manager as Risk Manager" for publication within Contract Management magazine.