Two Momentum, Inc. Award Finalists Recognized Today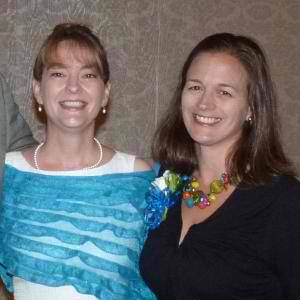 Momentum, Inc. Vice President/General Manager, Jennifer Oswald, and Resourcing Specialist, Emily Burkhart, were both recognized today as finalists for the West Shore Chamber of Commerce Luminary Awards.
Ms. Oswald was a finalist for the Visionary Award, which recognizes female professional executive with demonstrated community leadership who contributes to the success of women of all ages and facilitates team building through their vision and leadership.
Ms. Burkhart was a finalist for the Shining Star Award, which recognizes a female professional non-executive, who volunteers in the community, continually seeks to improve themselves, professionally and personally, and is a strong team player.
Nominees were recognized for their "outstanding character, commitment, professional achievement, stellar performance and attitude" at a luncheon today at the Radisson Hotel Harrisburg.  This was the first year for the West Shore Chamber of Commerce Luminary Awards.
For more information about Momentum and its services, contact Megan Bowman at 717-214-8000 x21 or via Email at mbowman@m-inc.com.
Momentum, Inc. is a women-owned Management Consulting firm based in Camp Hill, Pennsylvania, that specializes in Management Consulting, Process Improvement, Project Management and Implementation Support.